Long Island Copier Service and printer repair. Suffolk County Copier Repair & printer service, Nassau County copier repair & printer service. New York copier service and printer repair
Copier service on Long Island, printer repair on Long Island. Best copier service & repair. Copyman copier service



PJD Business Machines
Call (516) 785-3299
www.pjdbusinessmachines.com
Email us: phil@pjdbusinessmachines.com
"After the sale its the service"
We have been providing sales & service to customers for more than 27 years, we are a Long Island base copier dealer.
We service Nassau County, Suffolk County, Queens & Brooklyn.
What separates us from the rest is our service, any company could sell an office copier, but it is the service that counts the most after the sale.
PJD Business Machines provides after hour & weekend service to cater to those business putting in long hours.
Most service calls have a 1 to 3 hour response time. We focus on longterm customers, we have customers over 27 years! Our prices are fair, our service is superb.
We sell Copystar & Kyocera copiers and that is the only brand we do. By only selling & servicing just two, our customers are guaranteed supplies and parts are readily available.
This gives us a tremendous edge over competitors who sell and service a dozen different manufactures.
If a service provider sells & services a dozen brands, how well could they be trained in service? how well stocked in vital parts could be?
This is why PJD has limited to just the two brands, Kyocera & Copystar which are actually one manufacturer.
<meta name="msvalidate.01" content="312FB333BA364A2E96E5A0D0DF52F93B8" />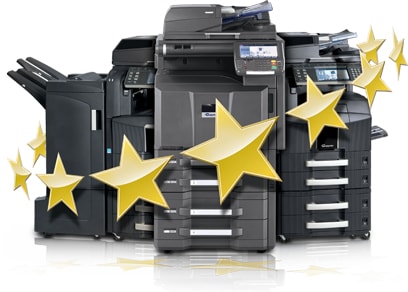 Long Island Copier Service & Sales
Kyocera & Copystar copier sales on Long Island, We specialize in these two products and service Nassau County, Queens, Brooklyn & Suffolk County New York.
We offer all inclusive copier leases, 3 year leases are the best way to go, call us and we will explain why
this is and why to stay away from companies offering you more than 3 years leases.
Leasing a copier should not be a difficult task but salesmen with their own interest in mind make leasing a nightmare,
we will clear this all up for you so you know exactly what to expect.
Copier Service In Nassau County Long Island
Copier Service In Suffolk County Long Island
Some of our social media sites that you are welcome to visit:
Copiers for sale On Long Island
Copyman on Long island
Long Island Copier Service, Long Island printer repair

Proudly Providing Copiers on Long Island For More Than
27 Years!

Call Us For A Free Estimate On Your Office Machine

We Offer Service Agreements On Everything We Sell.


516 785-3299

* Kyocera * Copystar * HP *


Phil's Blog, let us save you money